Well, at least in my neck of the woods. I have no empirical evidence; no hard numbers: just my instinct. I know that I've mentioned the unique weather/climate pattern that I live in.
In fact, I've prolly rambled on about it too much on this blog.
Despite the nasty heatwave: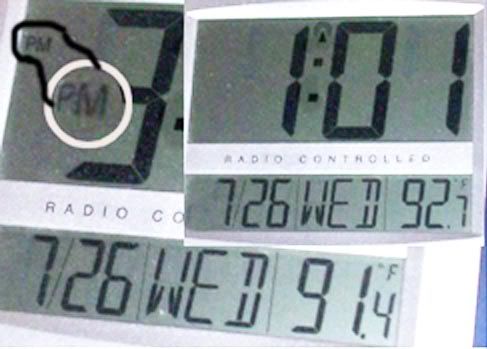 Yes, that's 1:00
AM
thank you....
I heard the geese a couple of nights ago. Now, if you don't live on a migratory pattern, that may not mean much to you, but if you do, you can judge the seasons by when the birds start flying.....
So, yeah....we're gonna get fucking hammered. Well, I hope we wont....
---
Has anyone been watching preseason football? I've seen a bit here and there, and am surprised to find my Raiders 4-0. I hate that Dallas beat the '49ers.
Well, truth be told, I hate just about everything Dallas, as far as football in concerned.
---
So, yeah...not much else. Although I did run across an antique electronic device.
I've taken some pictures of it, and I'll post em....provided I can make all of it work out.
Buenos con queso,
T.